Eastern in the rainforest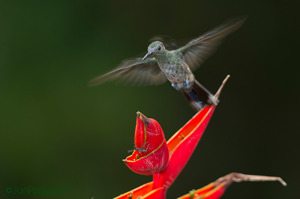 Happy Eastern to you all from the rainforest of Costa Rica and La Selva where Im now leading the photo-group for for my own company: Wild Nature photo tours. We have had an amazing diversity of animals and the forests are wonderful. Here a scaly-breasted hummingbird.
PS: The "bludder" of the wings is on purpose to give movement to the image.