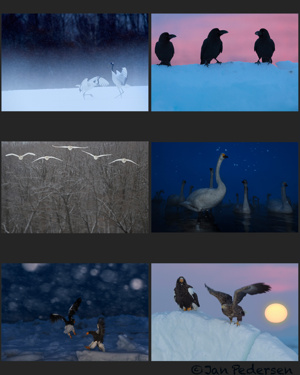 Im in Norway now and attended the Nordic Nature Photo Contest award ceremony yesterday since I was 1´prize winner of the category : ""My photo-journey" (fotoreisen) with a collection from Hokkaido, Japan, as shown here and in this link: www.nnpc.no/index.php?option=com_content&view=article&id=24&Itemid=57&lang=no.
I bagged even a "highly commended" in the bird category.
A big congratulation to my fellow award winners and to the new Champion of Nordic Nature Photo, Audun Rikardsen, fantastic images of his amongst many others. Norway is a leading force in Nordic Nature Photography at the moment.